Team CBO gives free tutorial sessions every Saturdays from 8 am – 15pm at Africa House College. The tutorial sessions last from February to November every year. The tutors are recruited from the University of Johannesburg and Wits University. The tutorial sessions cover subjects such as Maths, Life Sciences, Physical Sciences, Geography, Accounting, English, Business Studies and Economics. The tutors go for compulsory tutor training three times a year.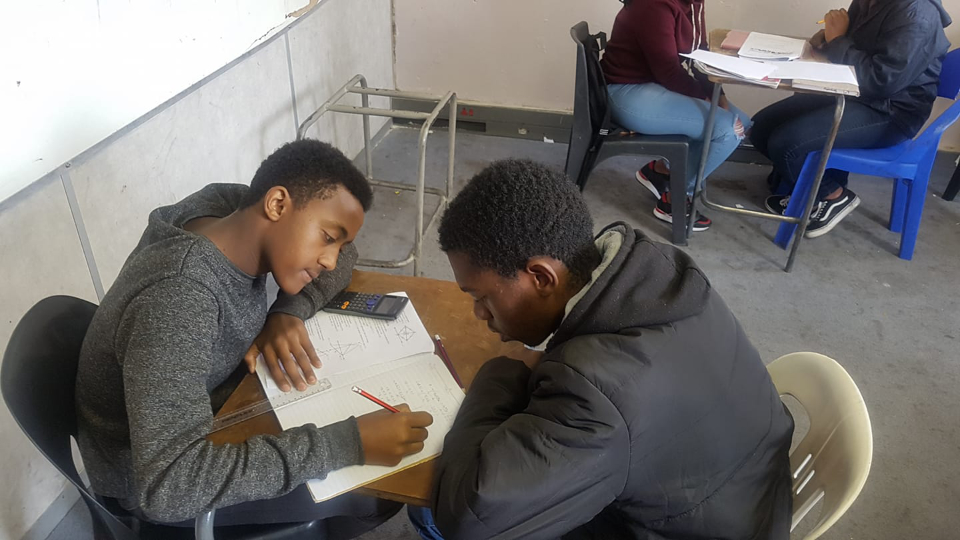 EMPOWER THE FUTURE WOMEN WORKSHOP
#EFW2018
On the 31 August 2018, Classroom Buddies Organisation hosted its first annual workshop for women. In this workshop, 25 young girls from Africa House College were taken to the University of Johannesburg. The workshop focused on various topics such as Gender Based Violence, Women Health, Teenage pregnancy, career and motivational talk. The young girls were paired some of the best UJ female students for group discussions
At the end of the workshop, the young girls were given gift hampers.
Mauris blandit aliquet elit, eget tincidunt nibh pulvinar a. Nulla quis lorem ut libero malesuada feugiat. Vivamus suscipit tortor eget felis porttitor volutpat. Cras ultricies ligula sed magna dictum porta. Sed porttitor lectus nibh. Mauris blandit ali
Mauris blandit aliquet elit, eget tincidunt nibh pulvinar a. Nulla quis lorem ut libero malesuada feugiat. Vivamus suscipit tortor eget felis porttitor volutpat. Cras ultricies ligula sed magna dictum porta. Sed porttitor lectus nibh. Mauris blandit ali
Mauris blandit aliquet elit, eget tincidunt nibh pulvinar a. Nulla quis lorem ut libero malesuada feugiat. Vivamus suscipit tortor eget felis porttitor volutpat. Cras ultricies ligula sed magna dictum porta. Sed porttitor lectus nibh. Mauris blandit ali
Mauris blandit aliquet elit, eget tincidunt nibh pulvinar a. Nulla quis lorem ut libero malesuada feugiat. Vivamus suscipit tortor eget felis porttitor volutpat. Cras ultricies ligula sed magna dictum porta. Sed porttitor lectus nibh. Mauris blandit ali